Chandigarh beat Delhi 8-0 in Boys Hockey
Karnataka's Srihari Natraj rewrote his own 100m backstroke National record and then Anchored Karnataka to the Boys 4x100m freestyle gold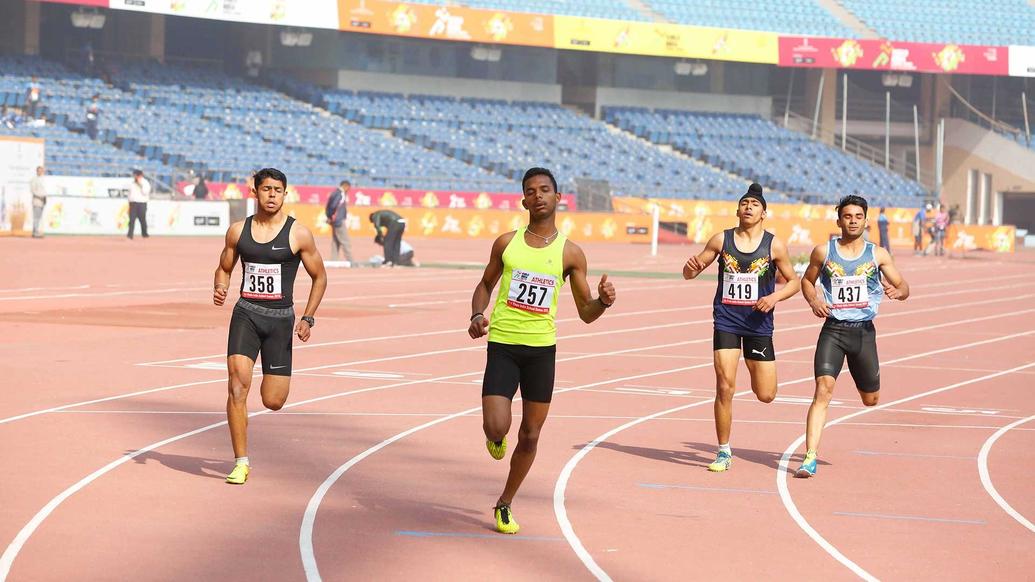 Shashikanth VA from Karnataka claimed Gold in Boys 200m event, with Maharashtra's Karan Hegiste in 2nd place and Anshul from Delhi in 3rd Place.
Punjab's Chanveer Kaur won Gold in the Girls 200m event, with Ancy Sojan from Kerala winning Silver and M Santra Teresa Martin from TN securing the Bronze Medal.
Bhupender Singh from Haryana leapt the longest and won Gold in the Boys Long Jump event. C Praveen from TN secured Silver while Mohd. Shahrukh from UP winning Bronze
Ancy Sojan from Kerala won her 2nd Medal of the Day, when she secured Gold in Girls Long Jump. Sandra Babu from Kerala won Silver and P Babisha from TN won Bronze
Jyoti from Haryana won Gold in Girls Javelin Throw event. Auhona Roy from Delhi won Silver while Jashanpreet Kaur from Punjab won Bronze
T. Sathya from TN won the Gold in Girls Pole Vault event. Resham Patel (UP) won Silver and Sreelakshmi R (Kerala) won Bronze.